The Residences at Rabbit Run Creek is the result of the coordinated efforts of a very special team. The developer, of course. But also the architect and builder we selected. Everyone held themselves and each other to the very highest standards of innovative concepts and flawless execution. At Rabbit Run Creek, there is no such thing as "Good enough." There is only "Make it amazing." We invite you to read about the team below.
The Developer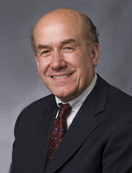 Tom Scannapieco, president and CEO of Scannapieco Development Corporation, has been one of the region's most renowned and respected developers for over 30 years. A true visionary, Tom has a passion for pushing the frontiers of luxury living. His company is known for creating an ultra-luxury brand of communities that has set records throughout the industry and has been recognized as nothing short of "game changer," incorporating cutting-edge architecture and design and state-of-the-art features and amenities like automated robotic parking.
The company is revered as one of the most accomplished in the industry, having completed over $1B in real estate projects with major Fortune 500 companies. The organization has been honored with a host of local and national accolades. Its first ultra-luxury tower to be completed in Philadelphia, 1706 Rittenhouse, received the esteemed designation as one of the 20 best projects in the Americas by the Urban Land Institute.
The Architect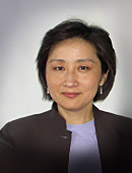 Sang-Yee Rummler, AIA, is a principal in the award-winning architectural firm of Minno & Wasko, headquartered in Lambertville, N.J. One of Sang-Yee's many strengths is her ability to incorporate her client's vision and program it into a project, resulting in creative, quality developments. Scannapieco Development's first project with Sang-Yee was here in New Hope, Pa. Waterview is an intimate community of 28 high-end residences, consisting of townhomes and condominiums, set around a central courtyard and fountain. The project was so successful, it sold out before it was completed and established a new benchmark.
The Builder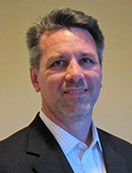 Keith Boyd, owner of Barley Homes, has been building high-end custom homes in the Bucks County area for more than 20 years. He understands what it takes to work with clients who are looking to create their own signature residence, and his staff of highly trained and professional subcontractors deliver the finest workmanship. Keith has taken a "hands-on" approach with each of his customers to ensure the building process runs smoothly. His attention to detail and dedication to customer satisfaction are unparalleled. It is for these reasons and more that Keith and the Barley Homes team have been chosen as the builder of Rabbit Run Creek.